Benefit from our expertise.
Whether you have been in business for a while or are just starting out having the expertise of an experienced business finance broker by your side can make it easier to access loans for additional working capital, loans that help you better manage your cashflow or loans to help you expand your business.
If you're going through a growth period or faced with seasonality issues cash flow finance can be a quick way to access cash for your business.
Our insurance premium funding solutions, allow you to pay your annual insurance premiums in easy to manage monthly instalments.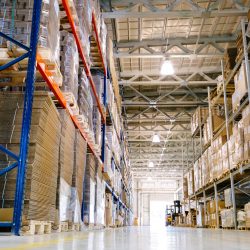 Have a business that sells products or services and waits to get paid from clients each month? Debtor funding can assist to help you grow your business.
Why Black Granite Finance
In 5 simple steps to make obtaining finance simple for you!
"We have known Jimmy for many years and as our business has grown he has always been there to provide a fast solution for vehicle upgrades to enable us to get our trades and services guys out on the road and working fast."
Kris & Peter
Trades & Services
"Until we met Jimmy, we had always dealt with the one bank for our trucks and trailers. Jimmy has enabled us to diversify our lending options and we find him to be both reliable and honest whilst providing us with the very best finance solutions for our business."
Steve
Transport
"I was first referred to Jimmy when I was struggling to deal with my bank for an equipment finance loan. Jimmy was able to find a quick solution and since then we have worked with Jimmy to finance many other assets which has assisted us in the growth of our business. We find him a crucial part of our business and would be more than happy to recommend him."
Phil & Sam
Agriculture
"I have known jimmy since 2012 when I was operating one restaurant and a transport business. Now Mahal Group has 8 restaurants and a transport business. Jimmy looks after all our finance needs from restaurant equipment finance to vehicle finance. Over the years we have had plenty of dealings with Jimmy and he has always been as professional as they come."
Puneet
Hospitality & Transport